The anticipation of a new arrival is an exciting time for any parent, but it can also be a bit overwhelming. After all, there's so much to do to get ready for the big day! One of the most important things to think about is capturing all of those precious memories with a maternity photo shoot.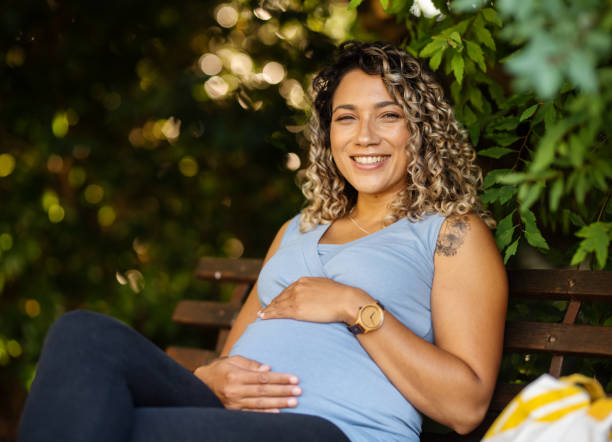 But what exactly should you look for in a photographer to ensure that you get beautiful, timeless photos that you'll cherish forever?
Here are 12 elements that customers want in a maternity photoshoot:
1. A Relaxing Environment
You should feel comfortable and relaxed during your photoshoot, and the environment plays a big role in that. Look for a photographer who has a calm and welcoming demeanour, and make sure their studio or location is clean and comfortable.
2. Creative Poses
There are only so many ways you can stand and smile for the camera, so you'll want a photographer who can get creative with their poses. Look for someone who can help you show off your baby bump in a variety of ways, and who isn't afraid to try new things.
3. Flattering Lighting
Good lighting is essential for any photoshoot, but it's especially important for maternity photos. Look for a photographer who knows how to use light to accentuate your best features and create a beautiful atmosphere.
4. Timeless Photos
When you look back at your maternity photos in 20 years, you want to be able to still love them just as much as the day they were taken. Look for a photographer who has a timeless style that you know you'll still appreciate years from now.
5. Personalized Service
Your maternity photo shoot should be all about you and your unique experience, so look for a photographer who offers personalized service. They should take the time to get to know you and your vision for the shoot and work with you to create photos that are perfect for you.
6. A Positive Attitude
Having a baby is a big life change, and it can be easy to feel overwhelmed or stressed during this time. You want a photographer who has a positive attitude and can help you relax and enjoy the experience.
7. Affordable Pricing
Investing in a maternity photo shoot is an important decision, but it doesn't have to be a financial burden. Look for a photographer who offers affordable pricing that fits within your budget.
8. Flattering Poses
Women's bodies go through a lot of changes during pregnancy, so it's important to choose poses that flatter their new shape. Avoiding awkward or uncomfortable positions will help your clients feel confident and beautiful in their photos.
9. Emotion
Pregnancy is an emotional time for many women, and they often want this emotion to come through in their maternity photos. Capturing the joy, excitement, and love that comes with pregnancy can make for truly beautiful and memorable photos.
10. Connection
For many women, pregnancy is a time of intense connection with their unborn child. This connection can be captured beautifully in maternity photos by focusing on the bond between mother and child.
11. The Details
Pregnancy is a time of great change, and many women want to remember all the little details of this special time in their lives. Capturing shots of the growing belly, changing body shape, and new life forming inside can create beautiful and unique maternity photos.
12. The Love Story
For many couples, pregnancy is a time when their love for each other grows stronger than ever. Telling the story of this deepened love through maternity photos can be truly beautiful and moving.
When you're looking for a maternity photographer, keep these 12 elements in mind to ensure that you get beautiful photos that you'll cherish forever.
Click on Photobooth rental Melbourne if you are looking for photo booth rentals for one of your events.