The foundation of your home is one of the most important aspects of its construction. It is what supports your home and keeps it level and stable. Without a strong foundation, your home could crumble. That's why it's so important to make sure that your foundation is in good condition and able to do its job properly.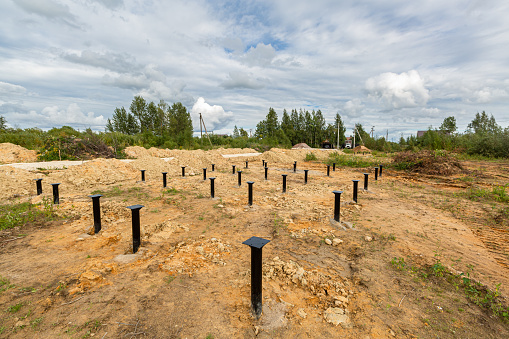 There are a few things that you can do to help ensure that your foundation is up to the task:
1. Do Your Research
Before you start any home improvement project, it's important to do your research. This is especially true for something as crucial as underpinning your home. You need to make sure you understand the process and what it entails. Otherwise, you could end up spending more money than you need to or making a mistake that could jeopardize the stability of your home.
2. Find The Right Location
When it comes to underpinning your home, one of the most important factors to consider is the location. Depending on the type of soil and climate conditions in your area, you may need to do more or less work to prepare the ground for underpinning.
If you're not sure what kind of conditions exist in your area, it's a good idea to consult with a local contractor or engineer who can advise you on the best course of action.
2. Choose The Right Foundation
Several different types of foundations can be used for underpinning, so it's important to choose the one that will best suit your needs. Some of the most common types of foundations include concrete piling, steel piling, and helical piers. Each type of foundation has its advantages and disadvantages, so it's important to do your research before making a final decision.
3. Get Quotes From Multiple Contractors
Once you've decided on the type of underpinning you need, it's time to start getting quotes from contractors. It's a good idea to get quotes from at least three different contractors so that you can compare prices and services.
Don't just go with the first contractor you find. It's important to compare prices and services so that you can find the best deal possible. When you're comparing quotes, be sure to ask about the contractor's experience, licensing, and insurance coverage.
4. Make Sure The Work Is Properly Permitted
In most cases, underpinning work will require some type of permit from your local building department. Before starting any work, be sure to check with your local building department to see if a permit is required. If a permit is required, be sure to get all the proper paperwork in order so that the work can be completed without any delays.
5. Choose A Method Of Underpinning
Once you've considered the type of foundation you need and the cost of permits, it's time to choose a method of underpinning. There are several different methods available, and each one has its own set of benefits and drawbacks. You'll need to weigh these factors to decide which method is right for your home.
6. Have A Professional Inspect The Work
Once the underpinning work is complete, it's important to have a professional inspector come out and take a look at the work. This will ensure that everything was done correctly and that there are no hidden problems that could cause problems down the road. Click here.
7. Get Warranty Coverage
Most reputable contractors will offer some type of warranty on their work. Be sure to ask about this when you're getting quotes so that you know what kind of coverage you'll have if something goes wrong.
8. Follow Up After The Work Is Completed
Once the work is completed, it's important to follow up with the contractor to make sure that everything is okay. If you have any questions or concerns, be sure to contact the contractor so that they can address them. It's also a good idea to keep an eye on the area where the work was done so that you can spot any problems that might arise in the future.
9. Enjoy Your Newly Supported Home!
After the project is complete, you can sit back and enjoy your newly supported home. You'll have peace of mind knowing that your home is now safe and stable. And, you can rest assured knowing that you've made a wise investment in your home's future.